Eye Medications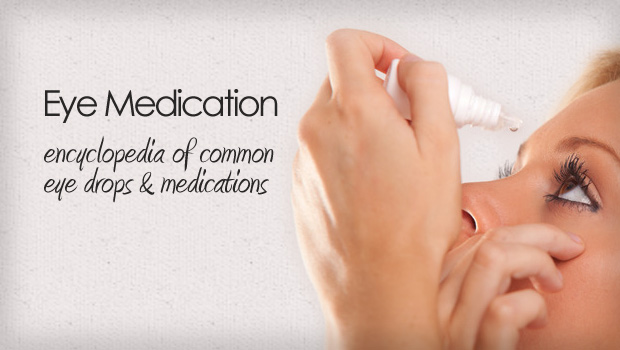 Published on August 3rd, 2012 | by Mark Erickson
0
Artificial tears
Artificial "tears" eye drops, also called ocular lubricants, artificial tears can be purchased at most drug stores and pharmacies.
Why are artificial tears eye drop prescribed?
Also called ocular lubricants, artificial tears can be purchased at most drug stores and pharmacies.
Artificial tears are used to relieve irritation and dryness of the eye, and to protect against further irritation.
HOW should artificial tears be used?
Use the eye drops as directed by your eye care professional.
Wash your hands thoroughly before applying medicine to your eyes.
Tilt your head back, and gently pull your lower eyelid down to form a pouch. Hold the dropper directly above your eye, look up, and squeeze a drop of the medicine into the pouch.
Close your eyes for a minute or two and with a fingertip press gently on the inside corner of your eye to keep the medicine from draining out. Do not rub your eyes.
To keep from contaminating the medicine, do not let the tip of the dropper touch your eye or any other surface. Do not rinse the dropper.
What SPECIAL PRECAUTIONS should I follow?
No significant drug interactions have been reported. However, if you are using other eyedrops, use them at least 15 minutes apart. Always inform all doctors who treat you about every medicine you are taking, including nonprescription products.
What should I do if I FORGET A DOSE?
Apply the missed dose as soon as you remember it. However, if it is almost time for the next dose, skip the missed doses and continue with your regular dosing schedule. Remember, never apply a "double dose" to make up for a missed one. Ask your doctor if you are in doubt.
What SIDE EFFECTS can artificial tears cause?
Report these side effects to your doctor:
Headache, eye pain, vision changes, continued redness or irritation of the eyes. You may also experience mild stinging or temporary blurred vision. Tell your doctor if you have side effects that continue or get worse.
How should I store artificial tear drops?
After use, wipe the tip of the dropper with a clean tissue. Put the cap on tightly, and store the medicine away from heat and bright light. Keep container tightly closed and always keep out of reach of children. Do not use if solution changes color or becomes cloudy.
What OTHER INFORMATION should I know?
Some eyedrops should not be used if you wear soft contact lenses. Read the product label carefully or talk to your eye doctor or pharmacist before using artificial tears.
If eye pain, changes in vision, continued redness or irritation of the eye are experienced or if the condition worsens or relief is not provided within 72 hours, discontinue use and consult a doctor.
Also see "Interactive Human Eye" animation